Hearst Digital Agency offers our clients the chance to engage with their customers through targeted ads on Google, Yahoo, and Bing. Targeted ads give you an advantage over the competition; customers can see your products and services at the top of search engine pages. We use location-based advertising to make sure that your business is seen by people looking for your type of business in a specific geographical location.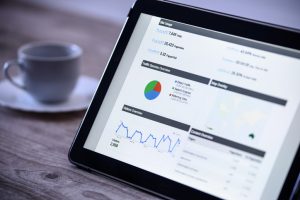 Pay-Per-Click Ads
Whether your budget is small or large, we can create a pay-per-click (PPC) ad campaign that enhances exposure of your business on Google, Yahoo, and Bing. Our SEM specialists can base your campaign ads on particular services and products to ensure your message reaches those searching for them.
Dedicated Consultants
Our SEM consultants are certified and dedicated to ensuring your campaign meets your needs. In fact, Hearst was the first company to become a Google Premier Partner. Today, 100% of our account managers are Google certified. After putting your campaign into action, your consultant will continually improve it based on your budget to turn clicks into leads. When you hire Hearst Digital Agency for your SEM needs, your SEM analyst is just a phone call or email away. Don't settle for anything less than the best; contact Hearst Digital Agency today. Ask us how!