Responsive Web Development To Showcase Your Brand
Since 89% of Americans utilize the Internet for product research before they make a purchase, an effective web presence begins with a stunning, mobile responsive website. In today's world, a strong web presence is vital for business success and building brand power. Hearst Digital Agency offers three tiers of websites to choose from, each with original video content, media content, and analytic reporting trackers.
Grow Your E-Commerce Sales!
Hearst Digital Agency is proud to be able to deliver modern, responsive, and custom designed websites to meet your business goals. Our sites are e-commerce ready and can be integrated with PayPal to help you launch your marketplace online! Past customers will find you again, and new customers will see your brand. Build your organic web presence today with a website designed by Hearst Digital Agency. Rest assured knowing that our experienced team of web designers stay up to date and closely follow the industry's most current best business practices when it comes to website design. Read on to find out more about our website packages to find the best fit for you. Explore our other digital marketing services to further promote your business. After all, the most effective marketing strategies are those that go beyond a new website design. Call us at 518-992-7887 to learn more!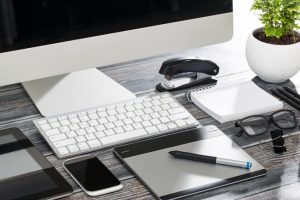 Get Started With a Beautifully Designed Website Today!
If you're in the market for a new website or perhaps it's been a while since you've made any major design changes to your existing website, call our digital advertising agency now. One of our experienced representatives will be happy to answer any questions that you may have about our website development services and work together with you to grow your business!